last minute at Lake Constance:
exklusive & uncomplicated
Fancy a short trip to Lake Constance? With your partner or girlfriend. A quick business overnight stay for an unexpected appointment. Simply get away from it all. With our Last Minute at Lake Constance offers for last-minute travellers, that's exactly where we'll pick you up. For your wish for a holiday or a short break. And we do it now. At short notice and spontaneously. Book one of our cosy single rooms or a double room for you and your loved one. Treat yourself to the full luxury of our suite with comfortable sofa, south-facing balcony and view of the Alps. In short: Enjoy your time out. Here with us at the Wirthshof. Exclusive and uncomplicated.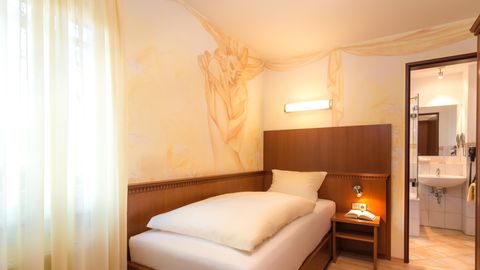 Single room
Room size: 16 m2
12/03/2023 - 12/04/2023
(1 night)
€ 82.--1 Guest
12/05/2023 - 12/12/2023
(7 nights)
€ 558.--1 Guest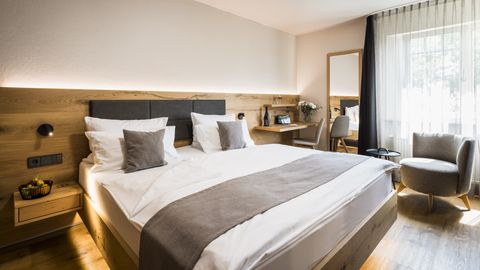 Double room classic
Room size: 19 m2
12/03/2023 - 12/05/2023
(2 nights)
€ 278.--2 Guests
12/07/2023 - 12/08/2023
(1 night)
€ 129.--2 Guests
12/07/2023 - 12/10/2023
(3 nights)
€ 765.--2 Guests
12/10/2023 - 12/12/2023
(2 nights)
€ 268.--2 Guests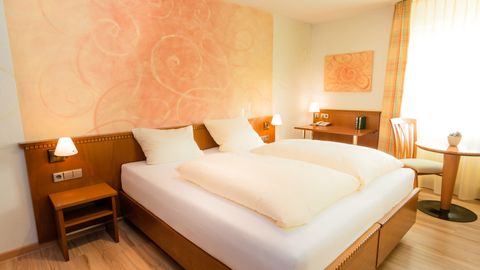 Double room
Room size: 19 m2
12/03/2023 - 12/08/2023
(5 nights)
€ 585.--2 Guests
12/05/2023 - 12/10/2023
(5 nights)
€ 1,195.--2 Guests
12/10/2023 - 12/12/2023
(2 nights)
€ 228.--2 Guests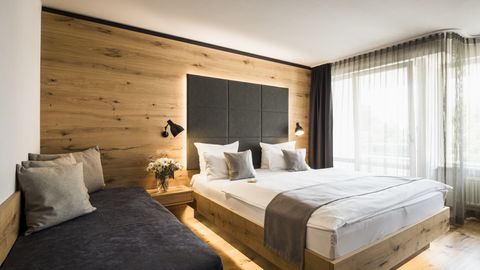 Comfort Double Room
Room size: 35 m2
12/03/2023 - 12/04/2023
(1 night)
€ 169.--2 Guests
12/07/2023 - 12/10/2023
(3 nights)
€ 825.--2 Guests
12/10/2023 - 12/12/2023
(2 nights)
€ 318.--2 Guests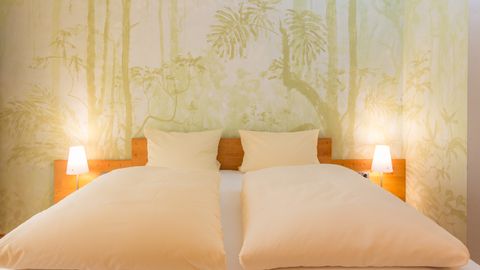 Theme room
Room size: 40 m2
12/03/2023 - 12/08/2023
(5 nights)
€ 775.--2 Guests
12/05/2023 - 12/10/2023
(5 nights)
€ 1,365.--2 Guests
12/10/2023 - 12/12/2023
(2 nights)
€ 298.--2 Guests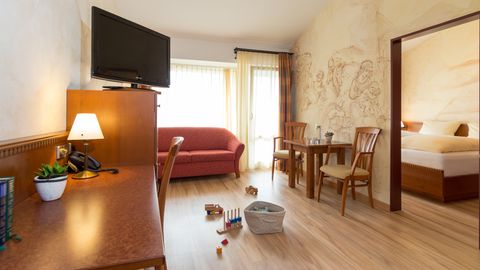 Junior Suite
Room size: 48 m2
12/03/2023 - 12/08/2023
(5 nights)
€ 835.--2 Guests
12/05/2023 - 12/10/2023
(5 nights)
€ 1,445.--2 Guests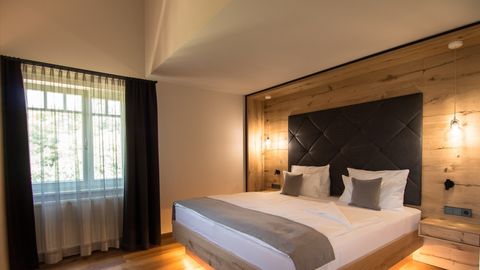 Suite
Room size: 59 m2
12/03/2023 - 12/08/2023
(5 nights)
€ 995.--2 Guests
12/05/2023 - 12/10/2023
(5 nights)
€ 1,625.--2 Guests
12/10/2023 - 12/11/2023
(1 night)
€ 199.--2 Guests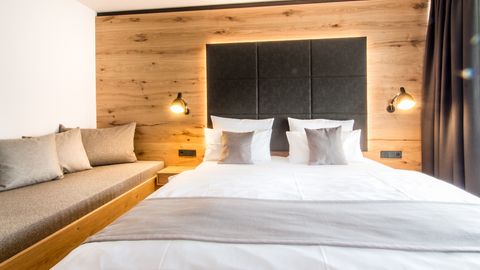 Premium Double Room
Room size: 35 m2
12/04/2023 - 12/08/2023
(4 nights)
€ 706.--2 Guests
12/05/2023 - 12/08/2023
(3 nights)
€ 905.--2 Guests
12/09/2023 - 12/10/2023
(1 night)
€ 295.--2 Guests
12/10/2023 - 12/12/2023
(2 nights)
€ 348.--2 Guests